Agva
Yeşilçay and Göksü streams flowing from one side to the other side with a wonderful nature in the countryside surrounded by Agva.naturel you can make a great holiday in Agva.A totally quiet and calm environment.İster weekend to escape the noise and stress of the city, whether Yesilcay Make a romantic holiday next to. Ağva is among the places you can prefer with its proximity to Istanbul. You can stay in beautiful hotels here in the autumn. You can join the boat tour, visit the Bride Rock, if you are interested in plant species you can go for a ride or rent a bicycle.
Day one vacation planning can be done. I think the most suitable for this is the Ağva of Şile, which falls on the Black Sea side.
It has lush vegetation and a fresh air. The two-sided hotels on the Göksu stream also serve quite nicely. It is possible to have affordable prices for your weekend trips or holiday options in a peaceful place. Single-storey pensions in the form of detached rooms also add an authentic atmosphere and is a place that takes on another beauty in every season of the year. Peaceful environments shape our mood. Agva is a wonderful place that will shape our soul in the most serene way.
hings to Do in Agva'da
We have listed the places to see in Agva. A list of places to visit in Agva;
Kurudere Waterfall
Located in Hacılı village, Kurudere Waterfall is a great place for nature lovers. You can enjoy nature and scenery in this place which is even more beautiful in spring.
Bridal Rock
This place by the sea is white, and at the same time it is called by the name of the bride.
Kilimli Bay
You can visit these two coves during your trips around the region.
Hidden Lake
The hidden lake in Karamandere Village is another must-see spot for nature lovers.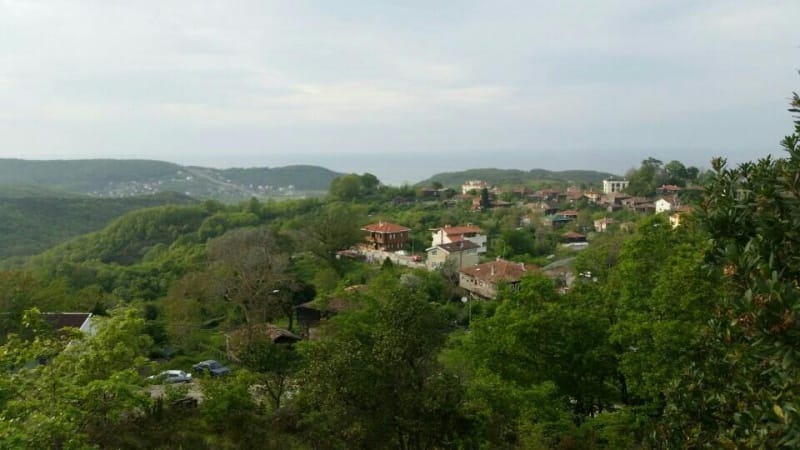 Ağva Akçakese Village is a great place for those who want to escape from the stress and fatigue of the city and spend time with nature. Its proximity to Istanbul also makes this place more attractive.
What To Do İn Agva
You can take walks in the wonderful nature as activities to be done in Agva.
You can make bike tours. You can take a bike tour in the forest and nature.
The area is very suitable for those who like to fish.
You can do boat tours on the rivers.
You can visit the wonderful bays.
Ağva Where and How to get there
Ağva is located in Sile within the borders of Istanbul. IETT bus 139A is going from Üsküdar for those in Istanbul.
There are three different options to go by private vehicle: TEM motorway E-5 and Beykoz.
110 km away from the center of Istanbul.